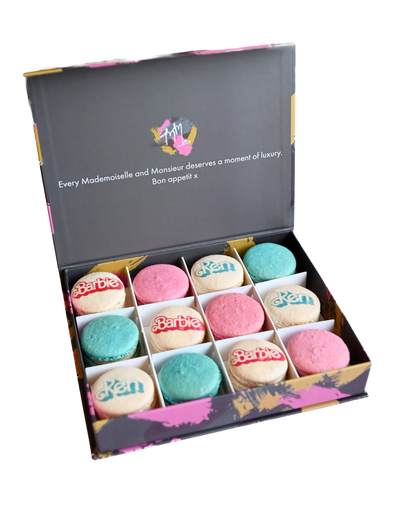 Our macarons are best kept in the fridge and consumed at room temperature
All macarons contain nuts
Specify your desired delivery date at checkout!
What's in the box?
Hi Barbie! 
We're offering our special Barbie and Ken printed macarons to celebrate our macarons being supplied to the Barbie movie set last year.
Available in a very limited edition box of 6 - choose team Barbie (with vanilla and raspberry macarons) or team Ken (with vanilla and blue salted caramel macarons) OR a 12 box featuring both Barbie and Ken's macarons.
Ideal for cinema viewing or visits to Barbie Land! 
Bye Barbie!
Choosing a selection results in a full page refresh.
My Cart
---
0 Items
$0.00