March 27, 2023
Mademoiselle chats with Kirsty at The Boozy Book Club
Written by Carolyn Henry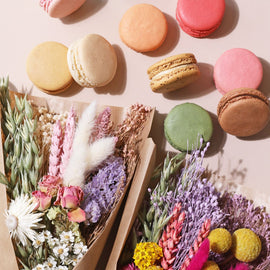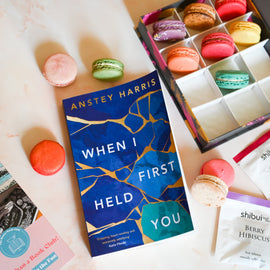 For Mademoiselle Rachel her first bite of a macaron represented a moment of luxury and as such, we strive to ensure that each of our customers experiences a taste of Paris with every bite. That's why we only work with likeminded companies.
The
Boozy Book Club
was the incredible idea of Kirsty, right here in Edinburgh, and, we're delighted that for April we're partnered with Boozy Book Club to share a carefully chosen novel with our Subscription customers. We sat down for a (virtual!) cup of tea with Kirsty to chat about macarons, books and more...
Tell us a little about yourself, what's your business, and when did you start?
Hi!!! I'm Kirsty the founder of The Boozy Book Club which was my lockdown baby. After a year of not working in 2020 (I was previously in events) and after seeing the delight on my friends faces when I delivered book club care packages to their doorsteps during lockdown, that included a book, a matching cocktail and some gifts that tied in with the story, I decided to make up some extra boxes with the hope of selling them as a Christmas gift to make myself enough money to buy Christmas gifts for my family!
And then it all went a bit crazy, people loved it, my friends said "this is a subscription, not just a gift", I started inviting authors to join us for our book club zoom, Matt Haig, author of The Midnight Library joined us and we went from 15 members to over 400 in our second ever month. And from there the business was born.
What do you consider your moment of luxury? 
Freshly changed bed sheets but they have to be A really high thread count, Egyptian cotton bed sheets, absolute heaven.
What's your favourite flavour of macaron?
How do you serve / enjoy your macarons?
I'm definitely a champagne kinda gal!
What do you love about your job?
Making connections - with the members and the authors and obviously testing cocktails.
What other small businesses do you love and support?
I get to support lots of small businesses as I always try to match the gifts that go in the Boozy Book Club boxes from small local businesses too. I've found lots over the last two years, including yourselves.
What makes you stand out from other businesses? 
There is so much thought that goes into a Boozy Book Club Box, members often tell me how much they love the surprise of what the book has been paired to. Everything that goes in a box is there for a reason that can be clearly found when you read the book.
As Mademoiselle delves into the pages of "When I First Held You" we know this certainly isn't the last time we'll be pairing macarons with Kirsty's chosen novels! 
Merci & Bisous! Rachel x
More From The Blog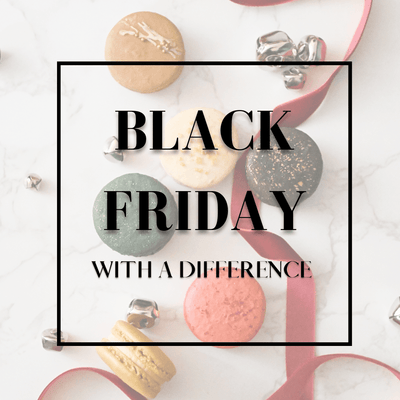 Mademoiselle Macaron's Black Friday Giveback
Mademoiselle chats with The Naked Marshmallow Company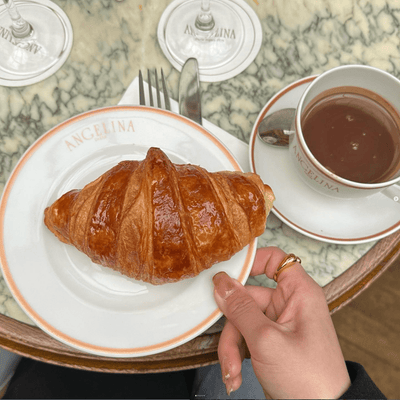 Parisian Hot Chocolate Bliss: MM's Top 3 Picks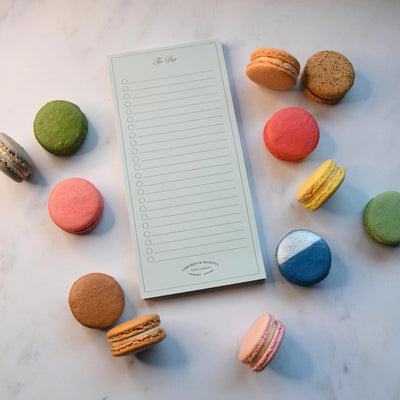 Mademoiselle chats with Libraries & Archives