July 31, 2023
Mademoiselle chats with Pencil Me In
Written by Carolyn Henry
For Mademoiselle Rachel her first bite of a macaron represented a moment of luxury and as such, we strive to ensure that each of our customers experiences a taste of Paris with every bite. That's why we only work with likeminded companies.
We first heard about Pencil Me In at a fantastic Association of Scottish Business Women awards ceremony and Mademoiselle does love a journal so we were immediately hooked by their tagline; "Scotland's Favourite Stationery Shop"! There was no better choice for the August Subscription gift. We sat down for a (virtual!) cup of tea with Sarah to chat about macarons, sharing the small business love, pursuing your dreams and more...
Tell us a little about yourself, what's your business, and when did you start?
Well, the story of Pencil Me In actually started in Manchester, before we moved North of the Border to deepest darkest Elgin! It had always been a childhood dream of mine to open and run a stationery shop, and, 7 years on here we are - with
Pencil Me In
, and now its sister store,
Seasgair
. Pencil Me In is jam-packed full of all of the stationery I love - it's a treasure trove of beautiful independent stationery companies and hard to find notebooks, journals, pens and pencils - and who doesn't love a novelty rubber! Seasgair in contrast is more about home-wares but again, we're focussing on beautiful individual pieces that you can't find on the high street but won't break the bank - Seasgair is a Gaelic word which means "warm, comfortable and cosy".
What do you consider your moment of luxury?
A really nice piece of chocolate, I love bare bones who are based in Glasgow. Or as a mum of two young boys a silent empty house and a couple hours to myself is a moment of luxury.
What's your favourite flavour of macaron?
Got to be Raspberry, it's my go to flavour with anything sweet.
How do you serve / enjoy your macarons?
Ooh alongside a sparkling elderflower in a champagne flute while enjoying the sunshine in the garden! 
What do you love about your job?
My job is all about creating great relationships, with our customers, our suppliers and my wonderful team. I love chatting with our customers in store about stationery or helping them find the perfect card. Buying is also one of my favourite parts of being a shopkeeper, we mainly work with lots of other small independent designers and publishers and we know almost everyone personally. And my team who help me keep Pencil Me In the vibrant business it is today, with their support we've been able to open our new Seasgair Store 2 doors up.
What other small businesses do you love and support?
This could be a very long list, I love shopping and eating out so I am forever sharing cool indie shops and eating spots with our Instagram community. I recently wrote a blog on all my fave Elgin business and cool things to do when visiting Pencil Me In.
What makes you stand out from other businesses? 
Locally we curate and source a collection of products that aren't available in the north of Scotland. We offer personalisation on a range of stationery products, and for our online community we bring them behind the scenes of running a shop, provide product demonstrations and keep it super fun.
Sarah we are so delighted to be stocking your fabulous pencils on Mademoiselle Macaron and making many a recipient smile. Whilst we'd first been set only to include the posies with our August subscription box we've decided to keep them on the site for a little while - because who doesn't love a bit of stationery?! And, they may well come in handy to use with September's subscription gift...
Merci & Bisous! Rachel x
More From The Blog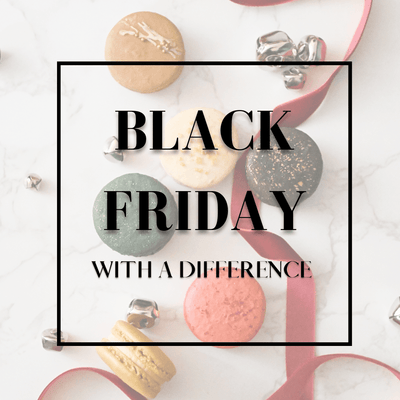 Mademoiselle Macaron's Black Friday Giveback
Mademoiselle chats with The Naked Marshmallow Company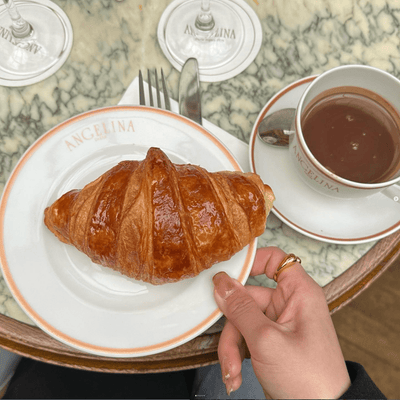 Parisian Hot Chocolate Bliss: MM's Top 3 Picks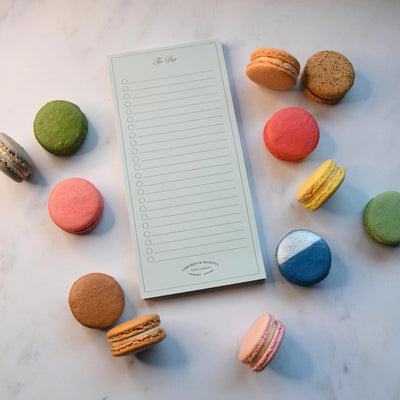 Mademoiselle chats with Libraries & Archives