October 15, 2017
Paris in a Weekend - Mademoiselle Review!
Written by Rachel Hanretty
When your best friend suggests you need a weekend in Paris and finds flights and accommodation for under £150, you definitely reply OUI!
It's seven years since I left Paris, the city I love, and returning this time was slightly different. I have some new tips and some old which I thought I'd share with you all. 
Travel
We all know that the most popular times to travel are the most expensive so instead of opting for the Friday night post work flight out and the Sunday night return, we got the 6.30am Air France flights from Edinburgh to Paris Charles de Gaulle airport on Saturday morning and the same on the way back Monday morning. 
Don't get me wrong, it was pretty painful! This Mademoiselle is not a morning person! But there were huge benefits besides the money saving. Firstly, we got two whole days in Paris We had breakfast in Abbesses on Saturday morning and didn't get our last night curtailed by a trip to the airport. We got the first metro rides of the day on Monday morning and saw a quiet version of Paris on our walk there but also, I got to say on Monday morning that I had just commuted from Paris. And that was awesome. just need to save another few euros to buy my dream Paris apartment!
Accommodation
We struck gold with our Airbnb. From one window we could see the Eiffel Tower and all of Paris and the other window we had the most magical up close view of Sacre Coeur. 
I love the area of Abbesses because it still has an almost village feel. It's a stone's throw away from Pigalle and the tourist hubbub of Montmartre but with a more local feel. Walk down rue des Martyrs to be in foodie heaven and to get all the way down into the Grands Boulevards. 
The flat was tiny but everything you needed to explore Paris from. Find Lucie's apartment on Airbnb. 
Exploring 
Normally I love to walk everywhere but on a super short weekend trip we did use the metro a fair bit. Buying a carnet of 20 tickets to split between you will see you through for the weekend. Buying a book of tickets is a lot cheaper than paying on the go by round 40-50c every time. 
I was surprised by how busy everything was. My favourite book store, Shakespeare and Co., now has a queue to get in so that the shop doesn't get too crowded. 
We headed north out of the main city area to the marché aux puces (flea markets) in Porte de Saint-Ouen (Metro line 4). Here is where you will find everything from antique furniture to vintage Chanel handbags. Just be careful if you try some of the clothes on; I had a very friendly woman pat me down many times to admire how the jacket she had chosen for me accentuated my derriere…  
As the internet allows us all to have insider and local knowledge by the time the plane touches down, I have found that no place is a secret or at least, only known once you have lived in the city a while. Be prepared to jostle with everyone and if you want something quieter, head to Buttes Chaumont and Canal St Martin located in the 19th arrondissement. 
We did not realise that on the last Sunday of the month all museums are free to get into. This meant that we momentarily joined a queue for the Musee d'Orsay which stretched out for forever. If you don't want to compete with locals and tourists to get inside Paris' museums, you may wish to plan  your trip carefully. 
Eating and Drinking 
My friend and I were quite adamant about our main focus of the trip: cake and wine. 
We ate Christophe Adam's eclairs from L'eclair de genie and enjoyed chop buns from Popelini. 
We looked into Pierre Herme's shop and his macarons, but we preferred Mademoiselle Macaron. 
Shout out to Mesdemoiselles Madelines to who we shared a bit of a brand affinity with. 
We drank a lot of wine at La Belle Hortense which fuses book shop and wine bar very well. 
What to do differently next time…
I would prefer to have a lifetime in Paris than just a weekend. A few days extra and there would have been time to go out to Versailles or Fontanebleau. I always feel a bit sorry for the latter, it's a beautiful French chateau used often by the royal family (before that all went wrong) but is never as remembered or visited than its counterpart in Versailles.
More From The Blog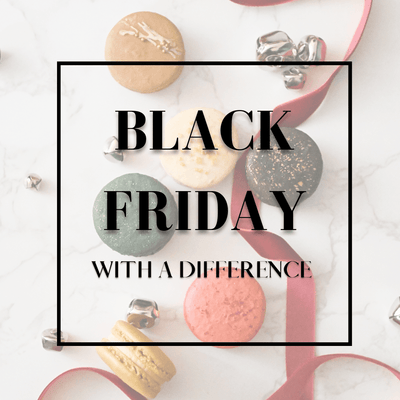 Mademoiselle Macaron's Black Friday Giveback
Mademoiselle chats with The Naked Marshmallow Company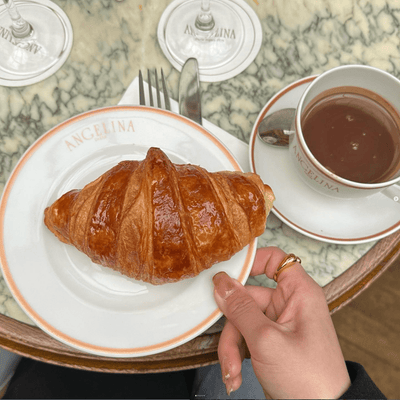 Parisian Hot Chocolate Bliss: MM's Top 3 Picks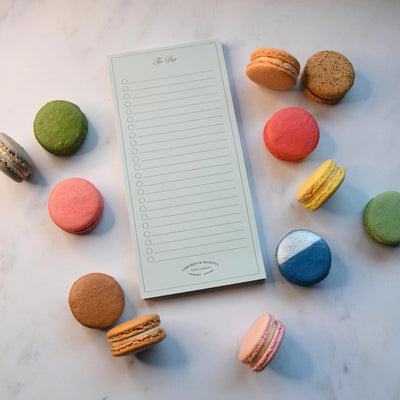 Mademoiselle chats with Libraries & Archives