November 05, 2023
Parisian Hot Chocolate Bliss: MM's Top 3 Picks
Written by Rachel Hanretty
Hot chocolate and spiced orange is one of our Festive Favourites inspired by memories of sipping velvety hot chocolate in Paris' best cafés. Here are our top three places for the most indulgent hot chocolate in Paris, handpicked by Mademoiselle Macaron.
Angelina - An Icon of Elegance
Located at 226 Rue de Rivoli, Cafe Angelina is a name synonymous with Parisian luxury and refined taste. Established in 1903, this institution has been serving some of the most exquisite hot chocolate in the city for over a century. Their signature 'African Hot Chocolate' is a masterpiece, crafted from a blend of carefully selected cocoa from Niger, Ghana, and Côte d'Ivoire. The result is an opulent elixir that boasts a rich, velvety texture and a flavor profile that's both deep and satisfying.
Pair your hot chocolate with a dollop of freshly whipped cream for an experience that's nothing short of divine. The ambiance at Angelina is equally enchanting, with its opulent Belle Époque decor and a sense of refined nostalgia that transports you back to a bygone era.
Carette - A Taste of Parisian Perfection
Nestled in the heart of the iconic Trocadéro, Carette offers an impeccable blend of tradition and contemporary elegance. This charming patisserie, with its Art Deco-inspired interiors, is known for its delectable pastries and, of course, its exquisite hot chocolate.
Carette's hot chocolate is a work of art, characterized by its smooth, creamy texture and intense cocoa flavor. Served in delicate china, it's a true testament to the artistry and attention to detail that defines this Parisian gem. Whether you choose to savor it alongside one of their delectable pastries or on its own, Carette's hot chocolate promises an experience that's nothing short of perfection.
Les Deux Magots - Literary Legends and Luscious Chocolate
Situated in the heart of Saint-Germain-des-Prés, Les Deux Magots is more than just a café - it's a historical landmark steeped in literary and artistic legacy. Frequented by the likes of Hemingway, Sartre, and Picasso, this iconic establishment offers an ambiance that's both lively and nostalgic.
While Les Deux Magots is celebrated for its literary connections, it also boasts an exquisite menu, including their legendary hot chocolate. This velvety concoction is a testament to the café's commitment to quality and indulgence. Served in a traditional French pitcher, it's a blend of pure cocoa joy that's not to be missed.
Paris, with its rich history and culinary heritage, is a city that knows how to appreciate the finer things in life whether that's macarons or hot chocolate - or both! And this is what we try to do every day at Mademoiselle Macaron. 
So, when you find yourself in the City of Lights, be sure to treat yourself to a cup of this liquid luxury, or, indulge in our festive box of macarons featuring our hot chocolate and spiced orange macaron. 
More From The Blog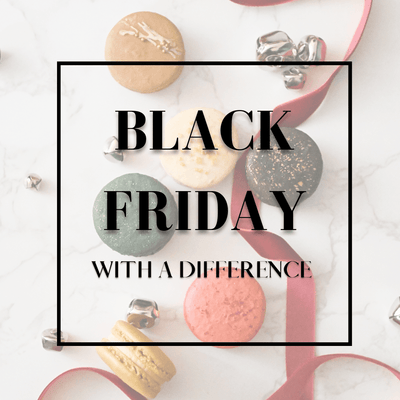 Mademoiselle Macaron's Black Friday Giveback
Mademoiselle chats with The Naked Marshmallow Company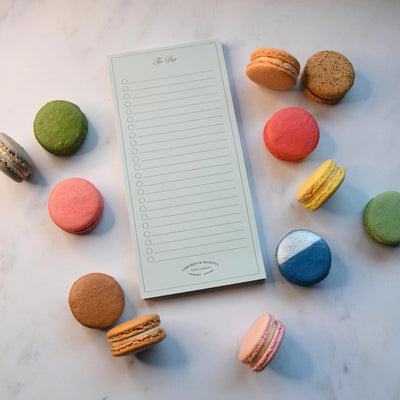 Mademoiselle chats with Libraries & Archives
Great Taste Award Winners