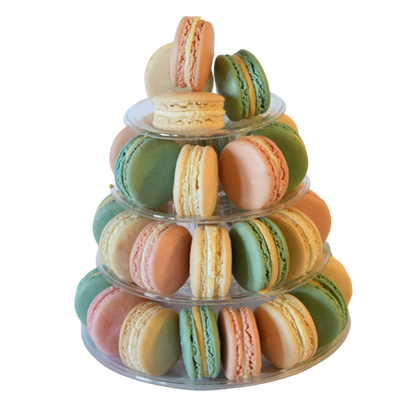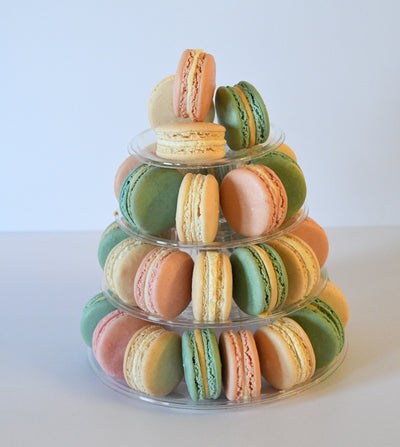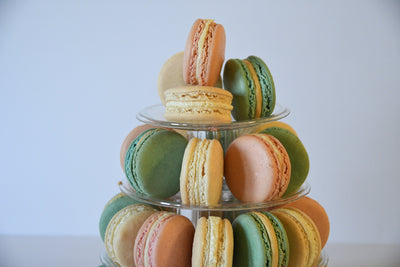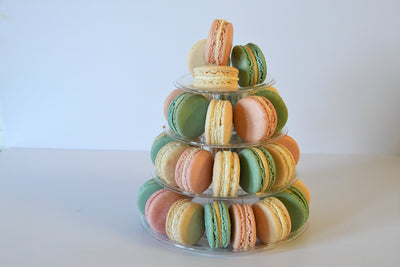 Our macarons are best kept in the fridge and consumed at room temperature
All macarons contain nuts
Specify your desired delivery date at checkout!
What's in the box?
Whether it's a boy or girl or you don't know the sex yet, why not add a little bit of French style and flavour to your baby shower.
Our flavour and colour mixes are:
Blue - Salted Caramel
Pink - Rose
White - Vanilla
With equal numbers of each flavour in a tower of 40 macarons, there should be enough to go round. Colour combination as per photos.
At Mademoiselle Macaron, we know a few women who have cravings for macarons during their pregnancy so shouldn't you have them?