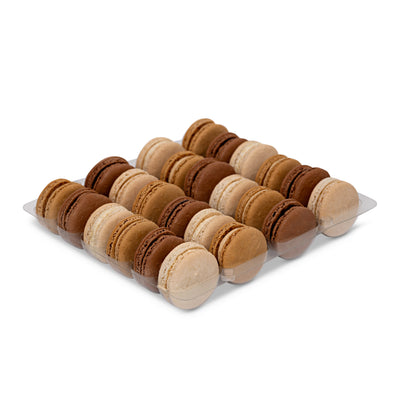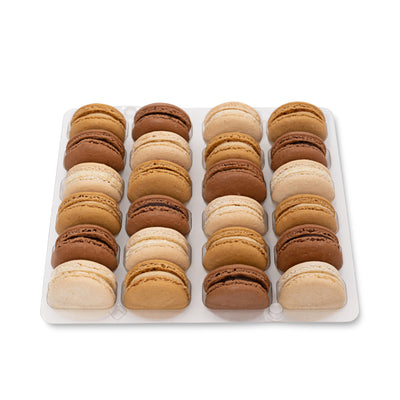 Our macarons are best kept in the fridge and consumed at room temperature
All macarons contain nuts
Specify your desired delivery date at checkout!
What's in the box?
If you don't need our fancy gift packaging and just want to get your hands on our macarons, why not opt for these trays of 24 macarons.
We know that a lot of our customers buy our macarons to use as finishing touches on cakes so we have created a selection of shades of brown to match a colour scheme.
- Chocolate
- Salted Caramel
- Vanilla
The trays are made of acrylic and will be put in an external brown box and packaged with biodegradable material to make sure they barely move in transit.
This product will not come in a gift box.