March 13, 2023
Mademoiselle chats with Lisa at The Fernery
Written by Carolyn Henry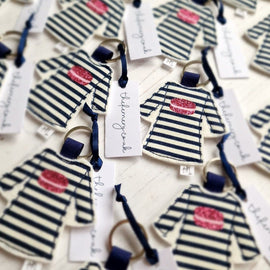 For Mademoiselle Rachel her first bite of a macaron represented a moment of luxury and as such, we strive to ensure that each of our customers experiences a taste of Paris with every bite. That's why we only work with likeminded companies.
The Fernery
 is a wonderful business run by Lisa, and, we're delighted that March heralds the introduction of a beautiful limited edition Breton top
keyring
featuring a sparkly macaron applique. We sat down for a (virtual!) cup of tea with Lisa to chat about macarons, tea and more...
Tell us a little about yourself, what's your business, and when did you start?
I'm a self-taught Textile Artist, and I specialise in small scale Freemotion Applique and Embroidery. I work from my Home Studio in East Sussex. The Fernery began quite by accident in 2011; I'd been made redundant from my beloved Floristry job two years earlier whilst I was expecting my daughter, and having no job and two children under the age of 2 meant I really lost a bit of 'Lisa', so I began making things at the dining table in the evenings; little door signs, cushions and bunting - and now 12 years later I find myself in a beautiful, purpose built studio running a business that I adore, still doing exactly that for my customers. 
What do you consider your moment of luxury? 
A cold glass of Sauvignon Blanc whilst I paint my nails on a Sunday afternoon – i'm a simple soul really : )
What's your favourite flavour of macaron?
Definitely raspberry! No, rose... wait, it might be pistachio – you can't make me choose just one!! 
How do you serve / enjoy your macarons?
Now i've tasted the gorgeous teas you send out in your subscription boxes, it'll be a Shibui Berry Hibiscus tea for me, what a delicious find.  
What do you love about your job?
Having worked from our dining room for over ten years, my amazing husband Ross spent most of 2020 building me the Studio of Dreams in the garden of our home in Sussex... being able to 'go to work' again (and subsequently close the door on it at the end of the day!) has been life changing – and having the space in the house back has been a pretty close second!
What other small businesses do you love and support?
The beauty of running a small business on Social Media is the friends you make along the way. Emily at Skull and Cross Buns is one I've known almost since day one, and I've loved watching her wonderful Rubber Stamp business grow over the years.  
I buy a LOT of fabric (you may have spotted the videos of my fabric storage on Instagram which always gets lots of love), and my favourite place to do that is with Nikola at Little Miss Sew n Sew – i'm determined this year I will learn to make a top from one of her amazing 'all set to sew' kits!
What makes you stand out from other businesses? 
I've always worked on the premise that if you love what you do it will show in your work, and twelve years into my small business journey this remains at the centre of everything I create. You will only find pieces on my website that I have loved designing and making, and I believe it shows in every stitch.  
We love Lisa's work and you can find one of her keyrings in our March subscription box!
Merci & Bisous! Rachel x
More From The Blog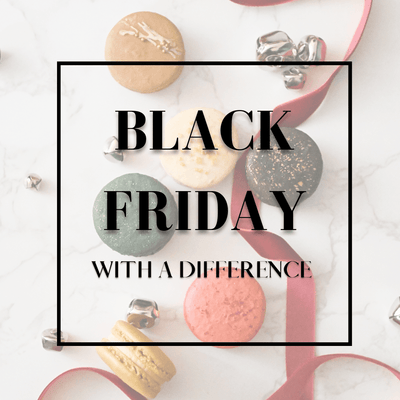 Mademoiselle Macaron's Black Friday Giveback
Mademoiselle chats with The Naked Marshmallow Company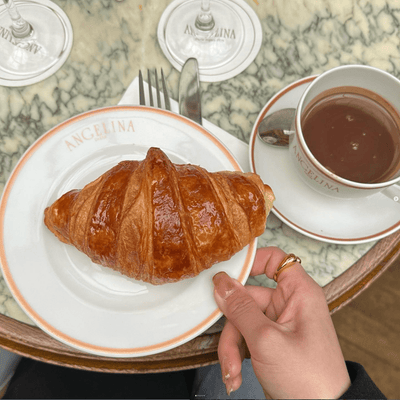 Parisian Hot Chocolate Bliss: MM's Top 3 Picks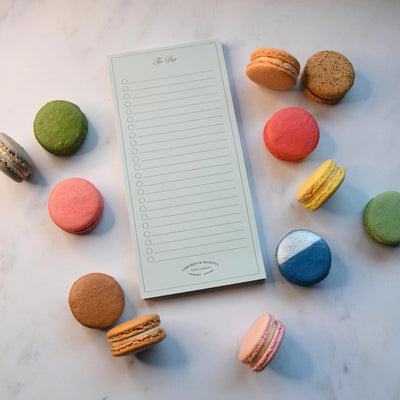 Mademoiselle chats with Libraries & Archives