May 01, 2023
Mademoiselle chats with Nutmeg and Arlo
Written by Carolyn Henry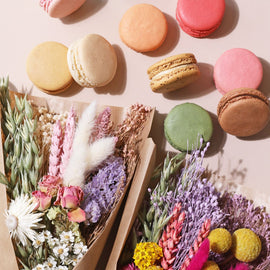 For Mademoiselle Rachel her first bite of a macaron represented a moment of luxury and as such, we strive to ensure that each of our customers experiences a taste of Paris with every bite. That's why we only work with likeminded companies.
Nutmeg & Arlo
 is a treasure trove of enamel pins, greetings cards, gorgeous stationary and printed washi tapes - and loads more! The brainchild of Lyndsay - who creates all of her designs from start to finish, we could think of no-one better for including a rather special item for an upcoming subscription box. We sat down for a (virtual!) cup of tea with Lyndsay to chat about macarons, whether there's such a thing as too much stationary [spoiler alert - there isn't!] and more...
Tell us a little about yourself, what's your business, and when did you start?
Hi! My name is Lyndsay and I started my online stationery shop in 2016 because I LOVE drawing, creating and making people smile with my designs. When I first started my business, I was still working full-time and my son was only 2 years old. It was very full on! I finally got the courage to quit my day job when my mum sadly passed away - she was only 56. I realised that life was far too short to be stuck in a job that I wasn't enjoying. 
What do you consider your moment of luxury? 
A little moment of luxury for me is a hot cup of tea - in silence. Bliss!
What's your favourite flavour of macaron?
I really loved the salted caramel macaron from the Mademoiselle Macaron box which is surprising, as I thought I would love the lemon flavour the most! 
How do you serve / enjoy your macarons?
What do you love about your job?
I love that I get to draw whenever I feel like it, I love that I can make my own hours, but what I love most is being able to support my family with something I have created myself. 
What other small businesses do you love and support?
This is a hard one as I could rave about my favourite small businesses for DAYS. Some of my favourites are Hetty's Kitchen (Hetty's brownies are to die for), Shellflower Store, Liz Harry Designs, Hari and the Gang, and Natalie Lea Owen. 
What makes you stand out from other businesses? 
I think my branding, style and my designs are pretty unique - I strive to create things that are different and don't particularly follow trends. I also think my customer service is pretty top notch! 
We absolutely agree; it's been a pleasure working with Lyndsay to create a very special pin - only available from Mademoiselle Macaron... these will be available in May's subscription box, or, can be added at the checkout as an additional gift for your lucky macaron recipient. We'll definitely be wearing ours on our aprons or hats in the kitchen!  
Merci & Bisous! Rachel x
More From The Blog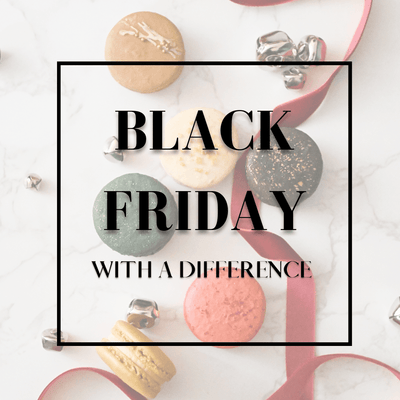 Mademoiselle Macaron's Black Friday Giveback
Mademoiselle chats with The Naked Marshmallow Company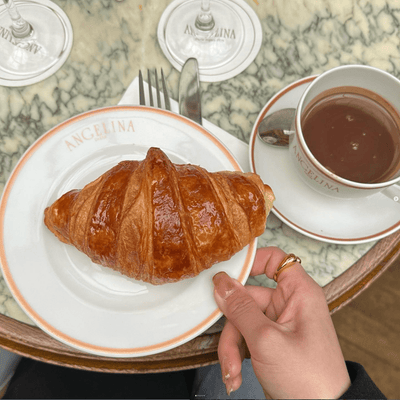 Parisian Hot Chocolate Bliss: MM's Top 3 Picks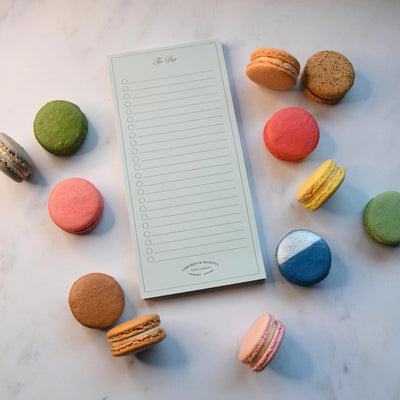 Mademoiselle chats with Libraries & Archives