March 08, 2017
Who is Mademoiselle Macaron and how did she come to be?
Written by Rachel Hanretty
There are a couple of places where this story could have its beginnings: Paris' Ladurée tea salon on the Champs Elysées, the Alain Ducasse cookery school in the 17th arrondissement, a university flat and a trip to the hairdresser before my graduation ball. 
All have equally contributed to what we do every day: bring a little bit of Paris to you. 
But it is the hairdresser who gave me the biggest beehive that you've ever seen and this is what is featured on our branding. 
While it is my business, Mademoiselle Macaron is not me, Rachel (apart from anything else, it is impossible to recreate that hair style evert day!)
So it seems fitting to talk about this character on 8th March, a day that champions women. 
Mademoiselle Macaron is someone who is bold and doesn't shy away from sharing opinions for fear of being judged - how many of us women have thought or been told our opinions aren't as valid because we are female and "don't know"? 
She makes Irn Bru Macarons and uses bright colours rather than stick to traditional pastels.  
Mademoiselle is a hard working lady - aren't we all - and was told she could have it all and believes she will! She earns her stripes but doesn't believe in all work and no play. This lady treats herself, from one macaron or a box to share, from one glass of wine to a massage at a spa, this lady doesn't get everything handed to her but believes in enjoying life and living it to the fullest. A little indulgence here and there is not a bad thing. 
Mademoiselle Macaron isn't afraid to be herself and is unapologetic in being so. 
Just like the beehive picks her out from the crowd, Mademoiselle isn't afraid to be noticed. 
Yes, this female character makes and eats dainty, luxurious Macarons and has a story that begins in France's capital. But she was always going to be more than that: a stand out lady and we need more of those women! 
Everyone in the team looks forward to seeing more of Mademoiselle and not just on International Women's Day.
What do you think of her? What women inspire you and how far have they come?
Mademoiselle landed in Edinburgh, but where else should she go? 
Profile: 
Mademoiselle Macaron's favourite macaron: rose and prosecco 
Favourite item of clothing: Christian Louboutin heels - seeing the red soles makes for a good last impression 
Mantra: Pourquoi pas? (Why not?) 
Dream: Bringing bold and daring wit and macarons to everyone everywhere. 
More From The Blog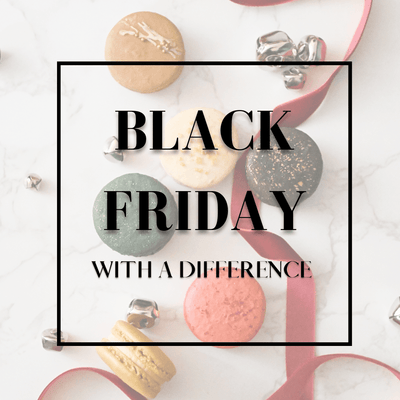 Mademoiselle Macaron's Black Friday Giveback
Mademoiselle chats with The Naked Marshmallow Company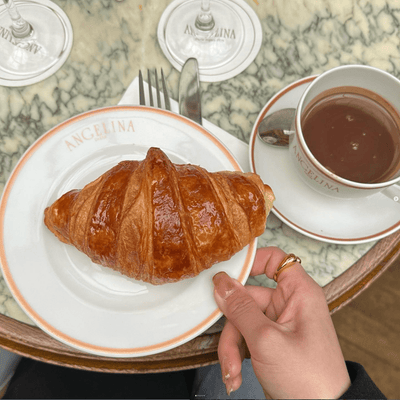 Parisian Hot Chocolate Bliss: MM's Top 3 Picks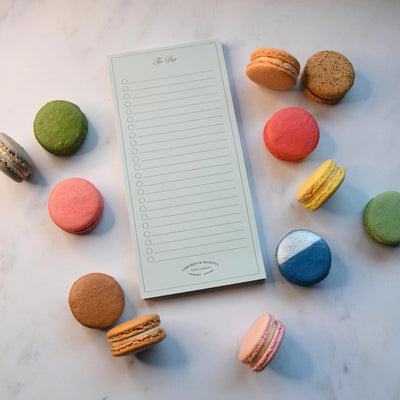 Mademoiselle chats with Libraries & Archives