March 22, 2023
Tiger Lily x Mademoiselle Macaron
Written by Carolyn Henry
Mademoiselle Macaron was asked by
 Montpeliers

 

to provide bespoke printed macarons for special events at both Tiger Lily and Rabble in Edinburgh - in conjunction with Haku Gin and St Germaine.

 

Having worked together on an International Women's Day competition the team at Montpelier's approached us with something tres magnifique in mind! 

With the launch of a delicious new Haku Gin cocktail at Tiger Lily in Edinburgh as part of an installation the mademoiselle's were tasked with creating a garnish suitable to adorn the new Rising Sun cocktail. 

The final macaron featured a beautiful dark red shell, gold shimmer the Haku Gin logo printed in full.
The Rising Sun Cocktail - Haku Vodka | Yuzu Sake | Pressed Lemon | Jersey Cream | Lemon |
And, for the Rabble St Germaine Mother's Day offering the brief suited our signature Pistachio green shells, but, with our Raspberry filling and printed with the St Germaine logo. 
The Femme Fatale Cocktail - St Germain Elderflower | Bombay Sapphire | Raspberry | Almond | Pressed Lemon |
The feedback from the team at Montpeliers was wonderful, and, we do hope to collaborate again with them soon!
We contacted Mademoiselle Macaron with the idea of producing a bespoke garnish for our Rising Sun cocktail as part of our brand-new Roku installation at Tigerlily. Our expectations were exceeded by a mile! The colours, flavours and branded finish are perfect and are going down a treat with our customers already. Thanks so much to Carolyn and the team at Mademoiselle Macaron!
Do you have a logo Mademoiselle could print for a special event or occasion? Contact us to discuss your ideas.
A bientôt!
More From The Blog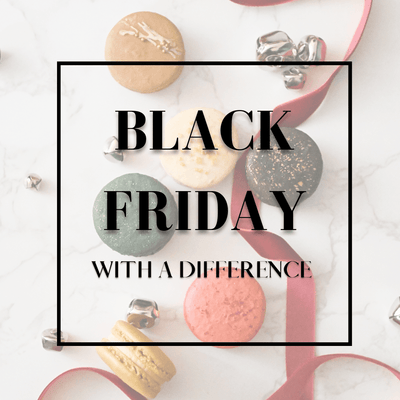 Mademoiselle Macaron's Black Friday Giveback
Mademoiselle chats with The Naked Marshmallow Company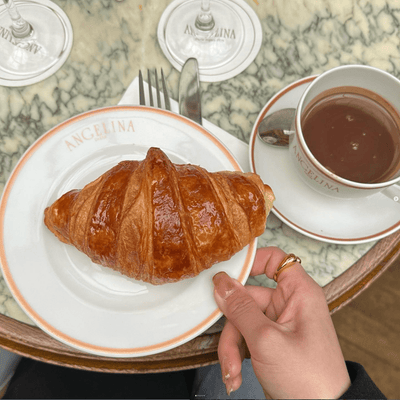 Parisian Hot Chocolate Bliss: MM's Top 3 Picks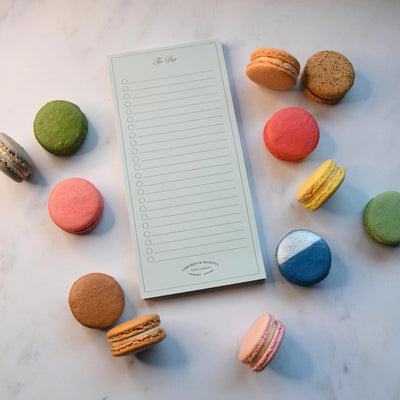 Mademoiselle chats with Libraries & Archives