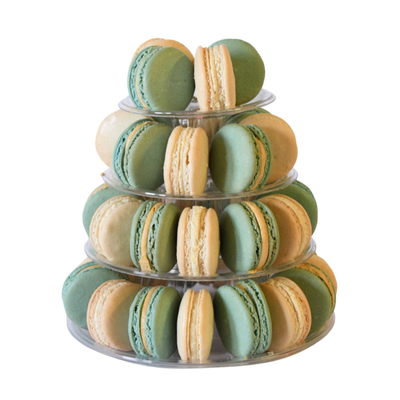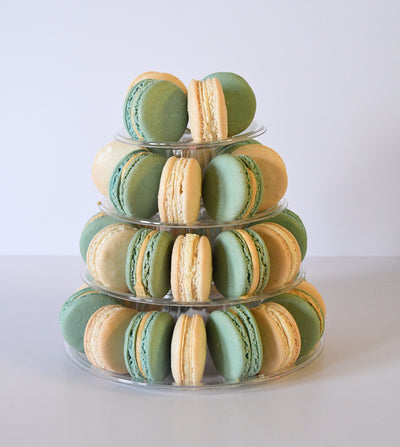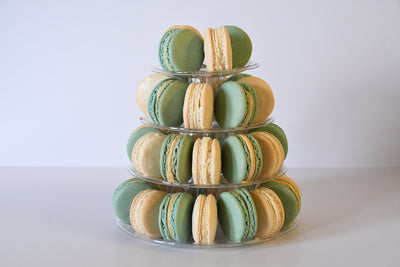 Our macarons are best kept in the fridge and consumed at room temperature
All macarons contain nuts
Specify your desired delivery date at checkout!
What's in the box?
Add a little bit of French style to your baby shower!
Our flavour and colour mixes are:
Blue - Salted Caramel
White - Vanilla
With equal numbers of each flavour in a tower of 40 macarons, there should be enough to go round.
At Mademoiselle Macaron, we know a few women who have cravings for macarons during their pregnancy so shouldn't you have them?
You can choose your preferred delivery date at checkout so everything should arrive before the due date - macarons that is, not the baby!