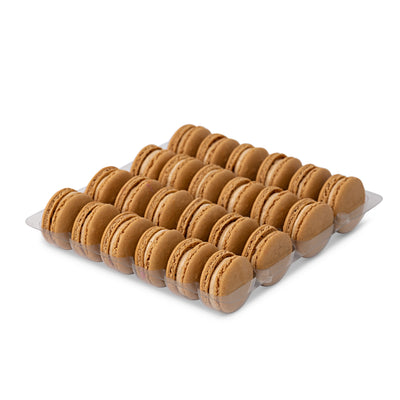 Our macarons are best kept in the fridge and consumed at room temperature
All macarons contain nuts
Specify your desired delivery date at checkout!
What's in the box?
Need to get a large quantity of macarons for a special occasion? Why not buy our full trays of 24 macarons and have them delivered straight to your door.
Please note that these trays do not come in gift packaging. The trays we use have proven to be robust in transit (provided the postman doesn't use them as a football).
Need something extra fancy schmancy? Contact us for a bespoke quote if you need over 100 macarons in a specific colour or flavour.