March 08, 2023
Cake Maker Spotlight - Sweet Peaks
Written by Carolyn Henry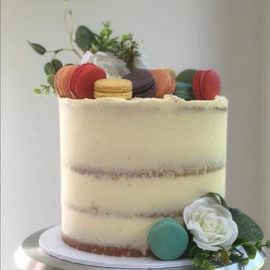 For Mademoiselle Rachel her first bite of a macaron represented a moment of luxury and as such, we strive to ensure that each of our customers experiences a taste of Paris with every bite. We're always excited to see the imaginative and fun ways our macarons are used to decorate cakes, patisserie and by talented bakers.
Sweet Peaks is a fantastique new baker based just outside Edinburgh - Kirstie makes the prettiest meringue pavlovas we've ever seen! We sat down for a (virtual!) cup of tea with Kirstie to chat about macarons, meringues and more...
Tell us a little about yourself, what's your business, and when did you start?
Pavlova is my all time favourite dessert - not only is it light, fresh and gluten free - it's a perfect alternative to cake! During the peak of the pandemic when we were in full lockdown, I rediscovered my creativity in the kitchen and started baking pavlova cakes for friends' Birthdays. I loved playing around with meringue, fresh fruit and edible flowers to develop unique and pretty designs. After receiving so much positive feedback, in November 2020 Sweet Peaks was born
.
What inspired you to start?
Being able to spread some joy and help create happy memories for people during a time when they couldn't see family and friends or have their special events inspired me to start Sweet Peaks. Plus it was also something that I could fit in around the kids and found it relaxing after a day of home schooling!
What's your speciality bake and where do you draw inspiration from?
I specialise in baking extravagant pavlova cakes for all occasions and events such as Birthdays, baby showers, engagements and small weddings. One of my most popular designs are the double digits for large milestone Birthdays but the flamingo and unicorn pavlova cakes are also a big hit.
Where are you based and how can people order from you/what area do you cover?
I work form my domestic kitchen in Kirkliston to the west of Edinburgh. I am fortunate that my location enables me to reach customers across Edinburgh City, West Lothian and Fife – I've even had people drive from as far as Eyemouth to collect a pavlova! People can enquire or place an order from me via both my Facebook and Instagram accounts however I do love a good old fashioned chat on the telephone.
How do you incorporate our macarons to your creations?
I love to incorporate Mademoiselle Macaron macarons in to most of my pavlovas as I believe there is a beautiful affinity between meringue and macarons! Not only do they add pops of colour and extra flavour but I like to think they add a touch of glamour and decadence to the overall finish - plus they have become a firm favourite with many of my customers.
What's your favourite flavour and colour of macaron?
Its very difficult to narrow down a favourite flavour and colour because I have yet to taste one I don't like! But I really love the pinks as they make my pavlovas look so pretty and feminine. My favourite flavour is strawberry – its my favourite fruit as well.
How did you hear about Mademoiselle Macaron?
I heard about Mademoiselle Macaron after I first set up my business. I wanted to use high quality macarons for my pavlova designs and ideally source them from a local baker. That's when I came across your website and Instagram account and was immediately sold!
Kirstie can be contacted through her Facebook, Instagram or by phone on 07766698281.
Merci & Bisous! Rachel x
More From The Blog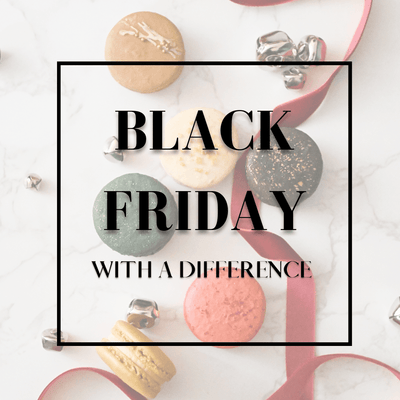 Mademoiselle Macaron's Black Friday Giveback
Mademoiselle chats with The Naked Marshmallow Company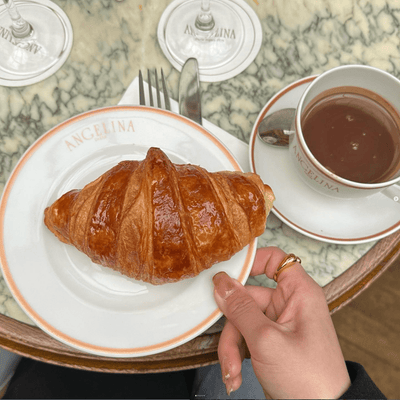 Parisian Hot Chocolate Bliss: MM's Top 3 Picks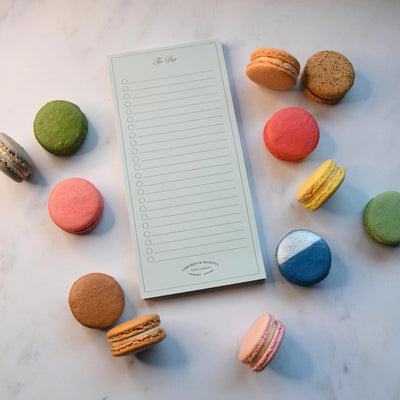 Mademoiselle chats with Libraries & Archives