April 26, 2023
Mademoiselle chats with Lisa Angel
Written by Carolyn Henry
For Mademoiselle Rachel her first bite of a macaron represented a moment of luxury and as such, we strive to ensure that each of our customers experiences a taste of Paris with every bite. That's why we only work with likeminded companies.
Lisa Angel is the brainchild of Lisa, who whilst working in her "dream job" as a buyer for a major high street chain, decided it was time to unleash her creativity and take the leap to set up on her own back in 2004. 
We sat down for a (virtual!) cup of tea with Lisa to chat about macarons, sharing the small business love, pursuing your dreams and more...
Tell us a little about yourself, what's your business, and when did you start?
I sold my car to fund my dreams to create and sell bespoke designs at craft fairs in Norfolk in 2004 - taking a huge risk to leave my dream job in London. But it was one that was absolutely worth it. The business started properly with 3 people on my living room floor and has since grown and grown! We now have 2 retail outlets, a global website, are a major partner to notonthehightstreet.com and have a growing wholesale business spreading the Lisa Angel brand, products and philosophy further.
What do you consider your moment of luxury? 
It's a classic for a reason: a bath, a book, and a flickering scented candle. Such a simple combination but one that really feels luxurious, especially after a dog walk or a day out paddleboarding.
What's your favourite flavour of macaron?
A tricky question as they are all so tasty, but I do love the Pistachio macaron - it's delicious! I think the colour is beautiful as well.
How do you serve / enjoy your macarons?
With fizz, always! Although if it is with tea, it has to be Earl Grey for me. Either way, they taste best shared with people who make you smile.
What do you love about your job?
Put simply, I love the people I work with and I love the products that I work with. The team at Lisa Angel are truly wonderful and make my job a pleasure - plus I've always loved creativity, art, and beautiful products, so the products that we work with on a daily basis really bring me joy.
What other small businesses do you love and support?
Oh gosh, there are so many incredible ones so I'll try not to get carried away! We try to support small in everything we do, whether it's eating out, groceries, activities, shopping or buying gifts - and we're lucky enough to be surrounded by a whole host of amazing small businesses in Norfolk.
For eating out, we love Namaste, The Tipsy Vegan and Farmyard in Norwich, as well as The Goat Shed, which we recently discovered.
For chocolate, we love Emporium Artisanal Chocolate, for crumpets we think Crumpetorium are fantastic and for bao buns you can't beat Xiam Little Kitchen.
For shopping, Berrys and Grey are a wonderful brand with gorgeous pieces, and at the weekend a trip to Cinema City is always a must.
Of course, we're privileged to have partnerships with some great local businesses too, like Norfolk Gin - you should try it for a G&T on a Friday evening!
What makes you stand out from other businesses? 
What we've always tried to do is design and choose pieces that we would love ourselves. This means we end up with a collection of products that feel more meaningful than what you would normally find on the high street and that tend to personally appeal to our customers. Our customers are at the heart of what we do - we want them to feel special when they buy themselves a gift from Lisa Angel, or to make the person they are giving it to feel special if it's a present, so the product itself also needs to feel special. We hope that that connection a person has with the meaning or feeling behind a given piece is something that sets us apart.
Lisa we are so delighted to be stocking your gorgeous dried flower posies on Mademoiselle Macaron and making many a recipient smile. Whilst we'd first been set only to include the posies with our February subscription box we decided to keep them on the site - because, to quote Miley - you can buy yourself flowers...(and macarons!) 
Merci & Bisous! Rachel x
More From The Blog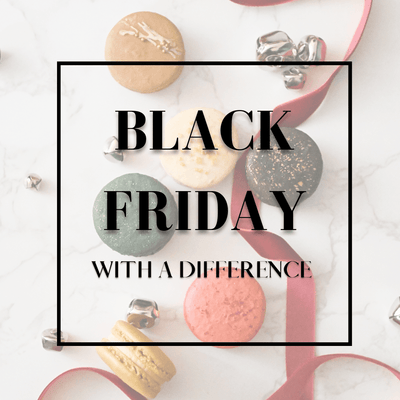 Mademoiselle Macaron's Black Friday Giveback
Mademoiselle chats with The Naked Marshmallow Company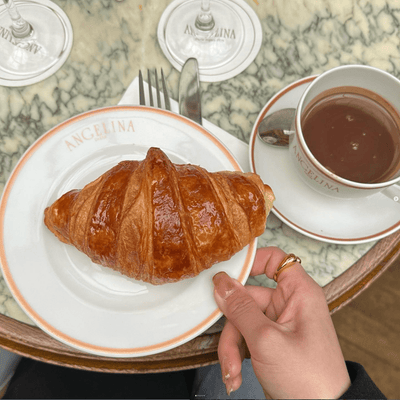 Parisian Hot Chocolate Bliss: MM's Top 3 Picks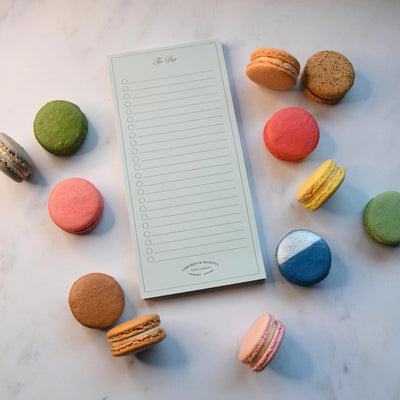 Mademoiselle chats with Libraries & Archives