May 15, 2018
Why Mademoiselle Supports the Rosa Fund
Written by Rachel Hanretty
Mademoiselle Macaron's main aim was and still is to bring a little bit of Paris to you. Making macarons in Edinburgh was born out of my love affair with the French city which I had had to leave behind. 
However, it also came about because of a difficult economic climate (being a young graduate with no full time employment), and because I had worked with an organisation that promoted women in business which collated research on how we could grow the economy by empowering women. 
I read about how women access finance for business very differently from men, sometimes discriminated by banks, at how we can sometimes impose our own glass ceiling when it comes to dreaming big almost as if we are too scared to succeed. And I was part of a team who struggled to find a good selection of women entrepreneurs to choose from for keynote speakers at events. Where were all the millionaire women in business who could open a conference?
It was in this process that I was surrounded by an army of women who knew that if women were supported in growing and starting their businesses, the economy would grow by billions of pounds. With that army, I knew that even little old me could succeed in starting a tiny business and growing it to what it is today with eight mesdemoiselles behind me. 

Unfortunately, not everyone is yet to find their army of women to realise anything is possible and this is why I decided to donate 10% of sales of our birthday Champagne Macarons to Rosa UK. 
Rosa is the UK fund for women and girls and was set up to support initiatives that benefit women and girls in the UK. They award grants for projects up and down the country whether it's to help fund an organisation that offers support to women who have been abused or refugee women or a festival that promotes women. 
Rosa's mission is to support women and girls to create a society in which they: 
Have an equal voice
Are safe and free from fear and violence
Enjoy good health and wellbeing
Achieve economic justice
That means helping women learn about how to start a business from home, giving them confidence, and in tough situations, helping them away from a domestic situation where they don't have access to their own finances which they could use to further their future. 
I am proud of how far Mademoiselle Macaron has come and all the happy customers we have by our side but it has been tough. I have battled against all the sexist remarks you could imagine, had my self esteem crumbled by a former boyfriend who manipulated me until I broke free in time to care for Mademoiselle Macaron again and had many a moment whereI felt out my depth, but there has always been an organisation, an event, an opportunity or a friend to help me on my way. 
Mademoiselle Macaron wants to bring a little bit of Paris to you, but as the business has evolved, it also believes Every Mademoiselle Deserves A Moment of Luxury. 
MERCI!
Rachel x 
Buy our Champagne Macarons and help other women's future too. 
More From The Blog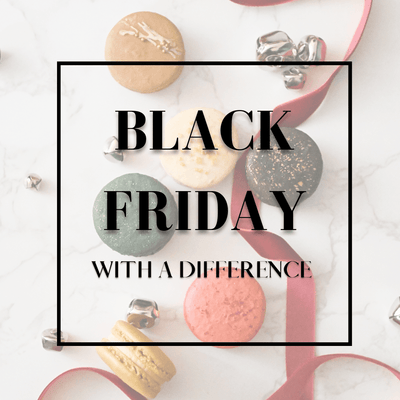 Mademoiselle Macaron's Black Friday Giveback
Mademoiselle chats with The Naked Marshmallow Company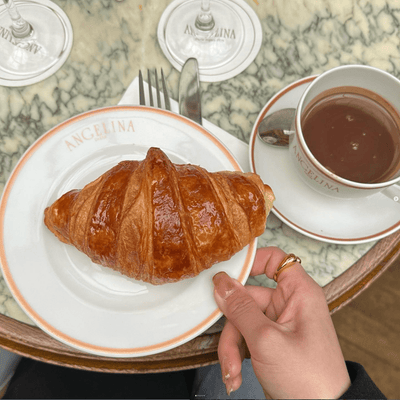 Parisian Hot Chocolate Bliss: MM's Top 3 Picks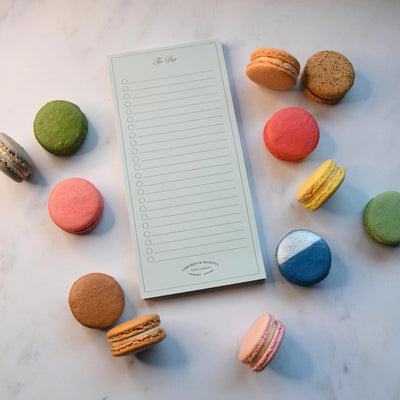 Mademoiselle chats with Libraries & Archives